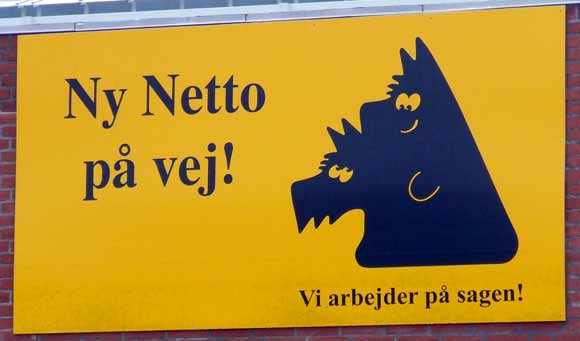 Ret og pligt har de seneste dage præget diskussionen i hovedstadsområdet, og er ganske omtalt blandt os studerende her i København. Diskussionen erpræget af ordet pligt – pligten til at tage et job som er langt under ens kvalifikationsniveau.
For mange studerende er situationen sådan, at de skal direkte på dagpenge efter endt uddannelse, hvor tiden bruges på at søge jobs, som passer til deres profil (ligesom alle andre arbejdsløse). Og det synes jeg er helt i orden. Jeg forstår godt at man som jobsøgende er nødt til at tage til takke med noget mindre end drømmejobbet - at der skal være en overvejelse om at vi Danmark er i krise, og at der skal spares på de offentlige finanser. Vi skal alle bidrage så godt vi kan, men med drømmejobbet til kassedame i Netto?
Hertil føler jeg mig ganske nedgjort når jeg hører eksperter og politikkerne fortælle at vi unge bare vil afslutte vores uddannelse får at sidde og dagdrømme på dagpenge bagefter. Jeg kender ingen der har den holdning! Tværtimod glæder de som jeg taler med sig til at tjene "rigtige" penge og få et arbejde, hvor de kan bruge de erfaringer de har tilegnet sig. Rent ud sagt et arbejde, de bliver glade for og trives i.  Dette set i forhold til udmeldingerne få år tilbage, hvor vi studerende bare skulle skynde os igennem uddannelsen, afsti, afsted, og nu hvor vi nærmer os afslutningen… så skal vi søge i Netto?
 Mest af alt så mener jeg dog at denne diskussion har mistet sit fokus, hvad enten det handler om os studerende eller andre som kan gøres til syndebuk. Fokus i valgkampen var ikke at finde en syndebuk, men at skabe flere jobs. Sådan lød det i hvert fald i mine øre! Men den tone har sandelig ændret sig! "Det er ens pligt at arbejde – Danmark er i krise!" Men hvis man nu ikke kan få et arbejde? Hvad gør man så? Jegvil gerne se et tal på, hvor mange breve med afslag de arbejdsløse akademikere hver især sidder med i hånden, hvor de ikke får jobbet fordi de er overkvalificeret eller underkvalificeret! Jeg vil gerne vide, hvad erhvervslivet tænker, når de får en ansøgning som strategiplanlægger, og ansøgeren det sidste år har været kassedame Netto? Og jeg vil gerne vide hvad regeringen gør for at skabe flere jobs – ikke kun inden for byggeri – men i en bredere vifte af industrier? Kan vi ikke få en reel politisk debat, hvor det ikke handler om mudderkast men i stedet et alternativ til den nutidig situation!
/ Louise
Duty Calls – Cash in a great job at the Supermarket!
The recent debate in Copenhagen and in Denmark is all about rights and duty! Mostly the duty - when it comes to taking on a job that is way below your qualifications!
The situation for most students in DK is that once you are done with your studies your are entitled to a day-payment from the union where you hold a membership. This gives the new academics time to apply for jobs that are within their area of expertise. I understand that in the time of crises everyone must contribute as much as they can in order for society to move forward. I understand that it might be impossible to get your dreamjob straight away and that you must take on something else meanwhile but come, on a job at Netto? (discount supermarket) That is the suggestion from the Danish minister of employment to academics.  
In addition, I cannot help feeling ridiculed when experts and politicians share their belief on how the newly educated academics prefers to get the day-payment and spent their time daydreaming instead of wanting to contribute to society! I have not met anyone with that mindset. None of the co-students I have spoken to has shared this point of view. Mostly, students want to get a job, where they can use the newly acquired skills, be happy and thrive! Furthermore, these statements compared to those a few years back where students should hurry up and get through the education system faster do not correspond at all – Why should we hurry so? To get a job at Netto?
Mostly though, I feel this discussion has gone way overboard, whether it is us students taking the heat or some other group – I do believe that the promises made during the election rounds was not to find a scapegoat to blame? It was to create more jobs – at least that is how I interpreted it! But that tone of voice has certainly changed. It is ones duty to work – we are in the middle of financial crises! But COME ON now! What if you cannot get a job? Then what? I would like to know exactly how many letters of rejection unemployed academics each have attained because they were either over or under-qualified? I would like to know how the corporate world reacts to an applicant whose last job was a one year position at the till in Netto? Most of all would I like to know what the government is doing to secure jobs in the future – not just within road building but also in a wider range of industries? Is it not possible to conduct a genuine political discussion on what to do with the future instead of blaming others for the current misfortune!
/ Louise